All You Need to Know About Fireplaces
Published on Wednesday, November 18, 2020
Many buyers look for properties that have a fireplace, whether it's for the comfort they provide on cold winter nights, the warm and cozy atmosphere created by a crackling fire, or simply in case of an emergency during a power outage. Whatever the reason, the value of a home with a fireplace is increased, as long as the fireplace meets the requirements of insurers and the ecological requirements of the municipality.
The cost of buying and installing the various types of fireplaces ranges between $200 and $15,000. An annual budget is also required for maintenance and fuel supply.
Wood-burning fireplaces
The new models meet stricter environmental standards. It is even possible to purchase ecological logs. For ambiance and efficiency, wood-burning fireplaces are always popular.
Advantages
Easy installation that can be done by yourself

Low fuel cost

Always nice to admire, lots of ambiance
Disadvantages
Need to use the services of a chimney cleaner for the inspection and maintenance of the chimney, frequency depends on use

Older models have high particulate emissions

You must check the municipality's regulations (the City of Montreal has very strict standards regarding wood-burning fireplaces)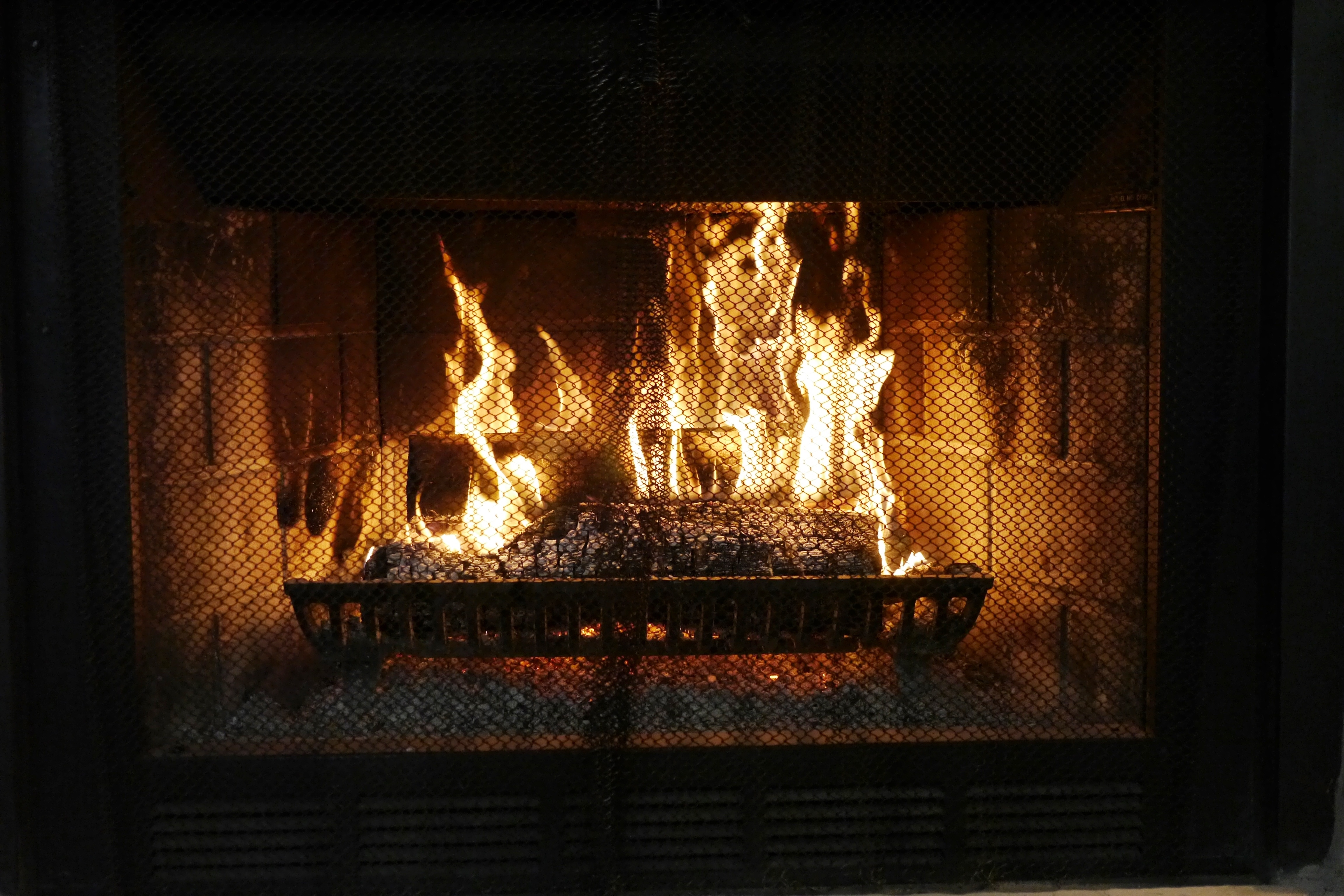 Natural gas or propane fireplaces
Increasingly popular, this type of fireplace does not require a chimney, but rather an exhaust pipe or vent to remove the combustion gases. Three are three main types available: the built-in fireplace that can be inserted in the location of a wood-burning fireplace for example; the zero-clearance fireplace that can be recessed in an interior or exterior wall; and the free-standing fireplace, which can have all sides exposed and resembles a wood-burning fireplace.
Advantages
Can be connected to the existing natural gas network or to an outdoor propane tank

Easy to use, turn off and on with a single click

Constant and instantaneous heat

Can be programmed to turn on automatically

No chimney sweeping required
No smoke
Disadvantages
Does not smell like wood and does not crackle like a real fire

Price of fuel is higher than that of wood

Non-renewable energy source with greenhouse gas emissions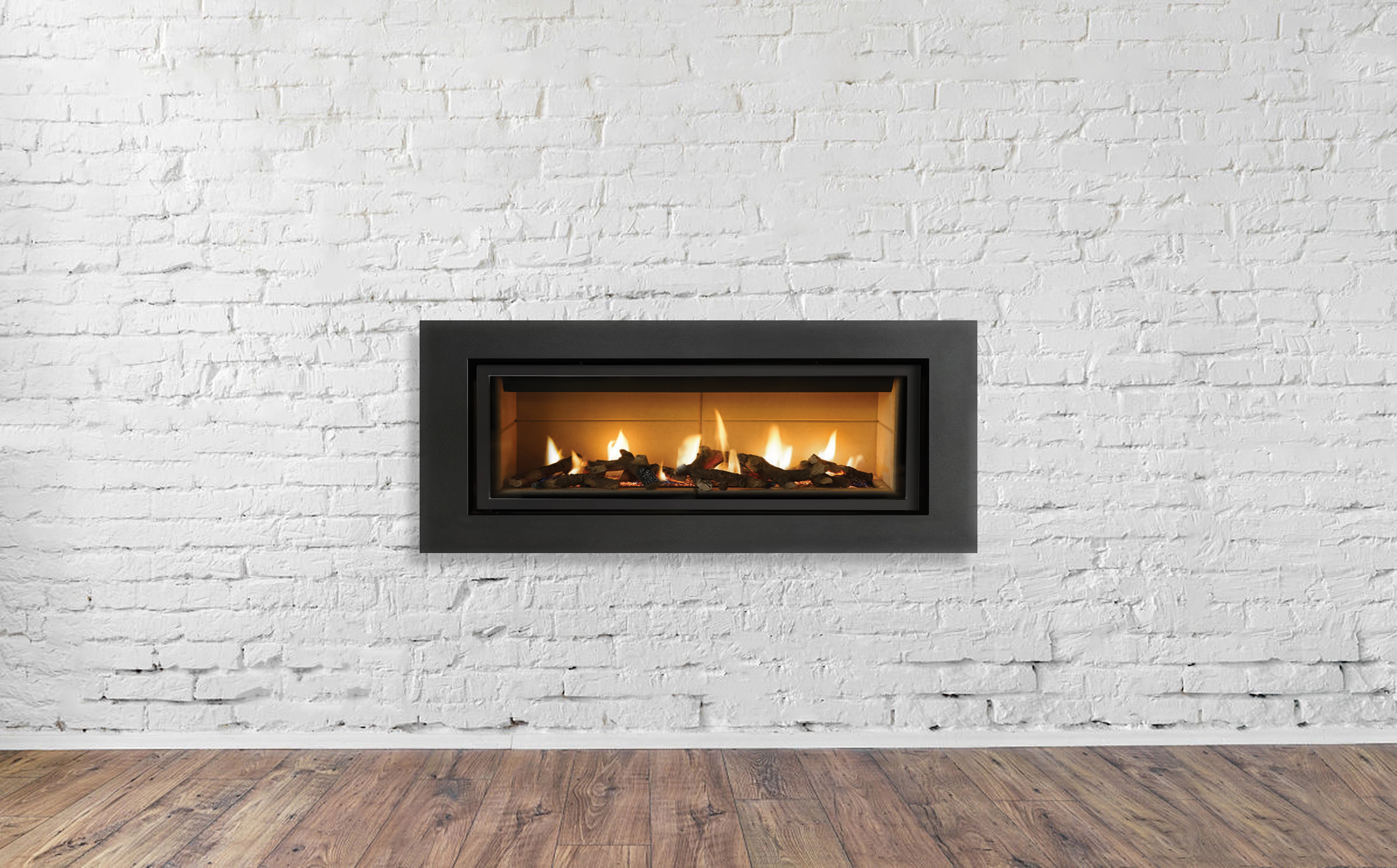 Electric fireplace
Created with sets of lights that mimic a glowing and moving flame, the electric fireplace generates less heat than wood or gas fireplaces, but maintains a certain level of ambiance. This is a good option when it's impossible to install any other type of fireplace.
Advantages
Virtually no maintenance

LED bulbs with longer life than older models

No fuel required

No harmful fumes so no chimney or exhaust pipe is required

The most eco-friendly option on the market

Does not have an impact on home insurance

No regulations in force in municipalities
Disadvantages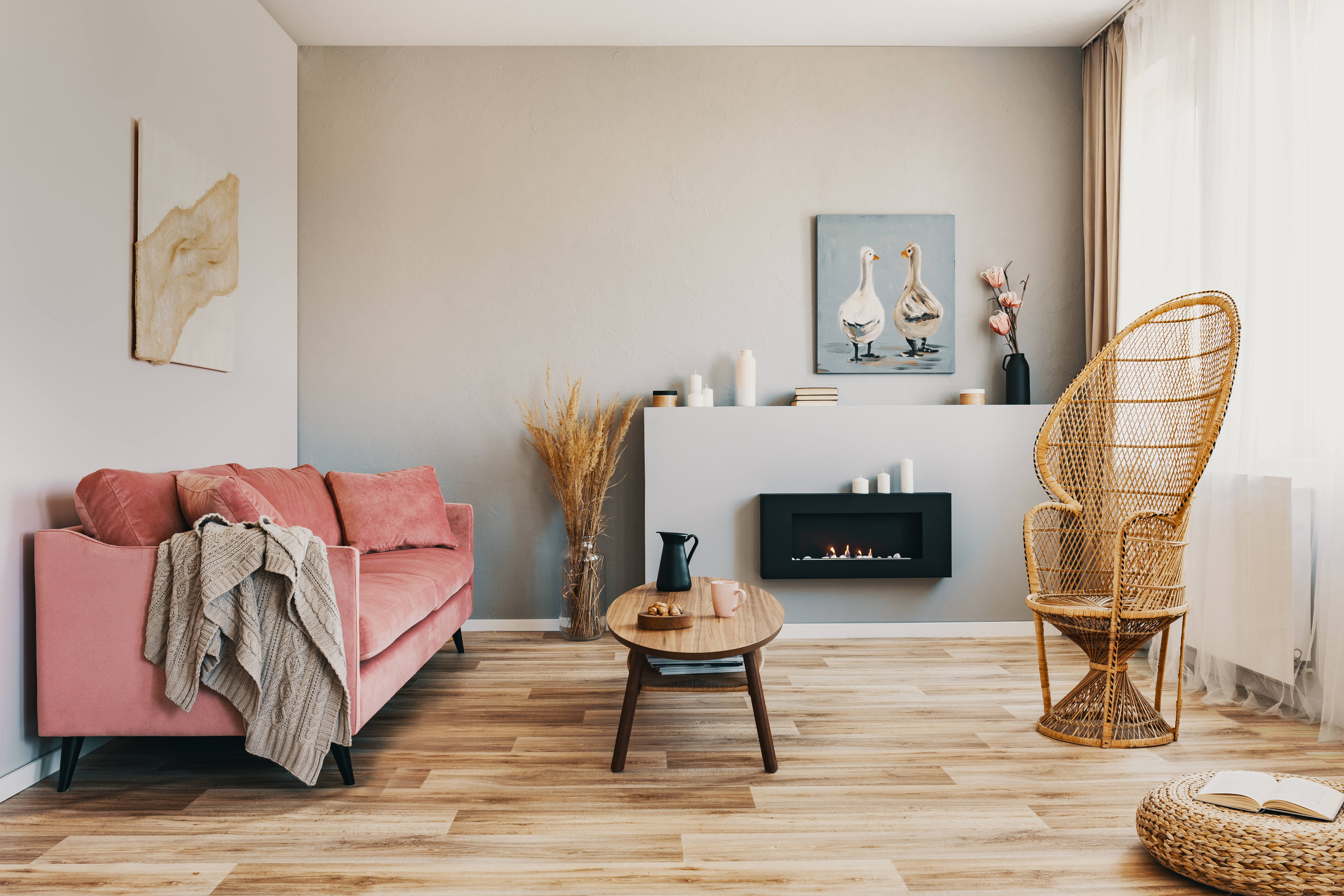 Pellet fireplace
Operating with compressed dry wood residue, the pellet fireplace provides constant, long-lasting heat that is more efficient than a wood-burning fireplace. The pellets are poured into a tank that will supply the fireplace without any handling necessary for up to 24 hours or so.
Advantages
Clearance up to 45,000 BTU
Maintains the heat

Energy-efficient fuel and less polluting than a wood-burning fireplace

Easy fuel storage

Temperature is controlled and constant thanks to a thermostat
Disadvantages
Ventilation system is often very noisy and runs on electricity

Consumes a large amount of pellets

Regular maintenance of the fireplace and chimney, as well as verification of components, frequency depends on use

Must be installed by a specialist

Combustion of a lot of pellets to obtain a nice flame